Throughout our work, our mission is to support our clients in delivering the best possible investment outcomes for the stakeholders that count on them: pensioners, universities, charities, businesses, families, nations and others (see who we help).

There is no "one size fits all." Every service is designed around each investor's resources, requirements and relationships. We always strive to act as an extension of your own team.
Strong governance is a priority for our clients and good governance of implementation is critical. The firm is committed to a conflict-free, advisory-focused business model: bfinance does not manage money or offer OCIO services.
Service Overview
Flexible, modular services to support our clients' different needs
Our philosophy
The bfinance PRISM strives to put power in investors' hands by doing things differently, providing full customisation, exceptionally transparent analysis and a fully independent conflict-free business model.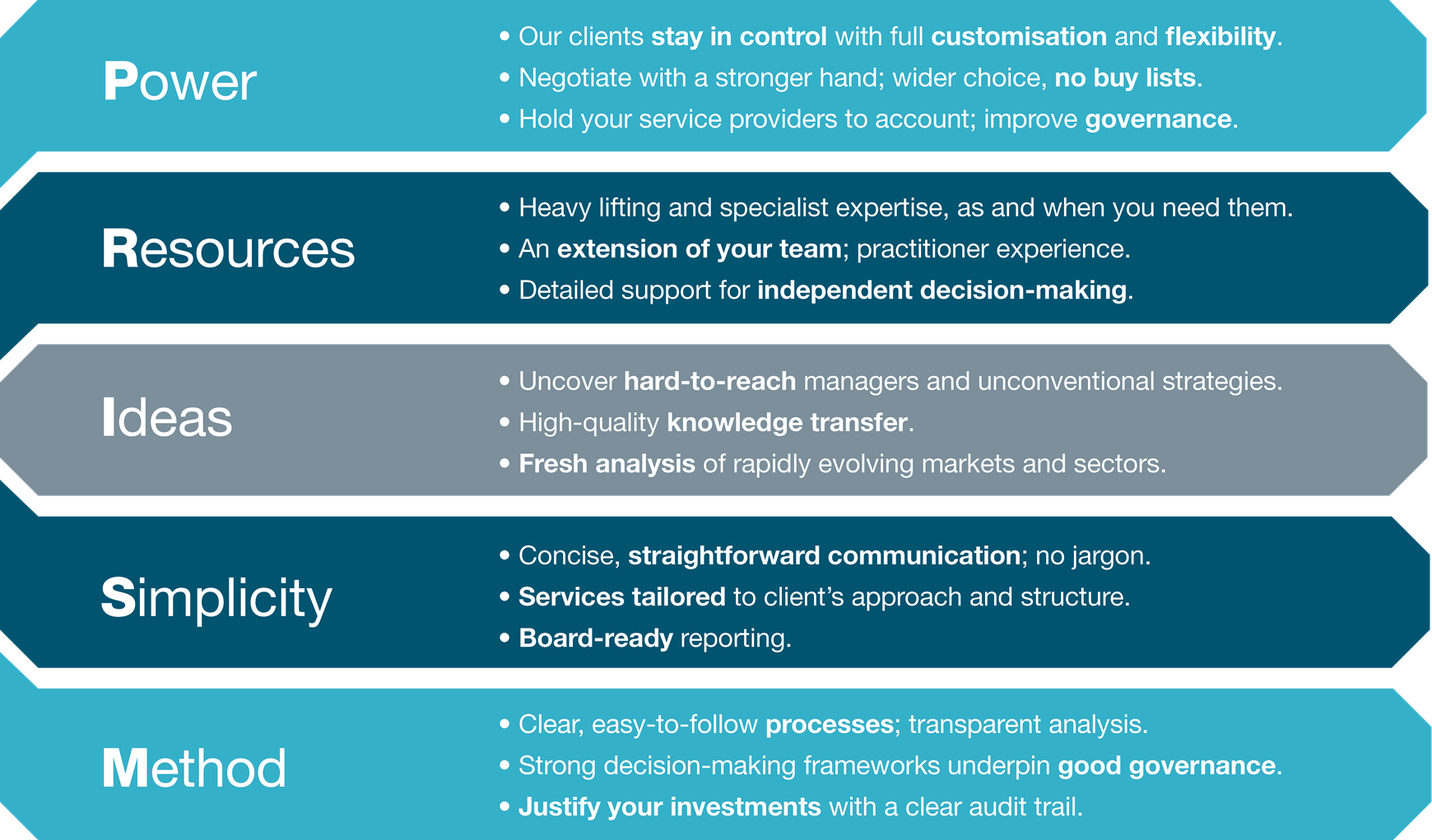 ---